Laura told me more than once that I should make an effort to relate to people. She presumed that, with a mind as smart and talented as mine, it wouldn't take much work to gather together basic knowledge of what people make small talk about. But here's the thing. I don't want to make small talk. I want deep conversations. I want to talk of dreams and destinies and fantasies. I...
This past summer, Kaitlyn and I had many conversations in which she was adamant about the non-existence of Hell. Everyone goes to heaven, "except for like, really really bad people, like Hitler. They go somewhere else." I didn't agree with her, of course. It's kind of hard to be a Christian and not believe in Hell when Jesus references it every other parable. Talk about a buzz kill! But...
3 tags
uhhHH THIS STARTS OUT KINDA PERSONAL, sO ITS...
Pathetic as I was, I was up at 4am one weekend, just trying to understand how a pain this could possibly exist. And because it did, I asked God to do with it as he pleases. "A pain like this shouldn't exist if you don't plan on turning it into something useful", I prayed. "There's gotta be something we can do with it." And so I waited, and emptied my mind, and the most predictable thing ever...
Heart, speak your words Soul, sing your songs Mind, dream your dreams Stength, fight your battles For you were meant to love the Lord
God > Pizza
It was nearing 7:00 when I overheard my dad talking about ordering pizza, and I jumped at the occasion. However… If he did, I would be very late to Youth Church, which started at 7:10 or so. If I went. After the way my short-circuiting mind was behaving today, I wasn't sure if it was a good idea. Isn't it funny to think, I had a hard time choosing between pizza or God. What was I more...
2 tags
Uncle Dan
Having grown up in the fellowship of The Greater St. Louis Church, I was raised in a family that held high expectations over who I would grow up to be. I went to Sunday school as a kid, made friends with the other "kingdom kids" as we called them, and picked out a mentor when I was only eleven years old. Even so, there's a time in every kid's life where they begin to realize their choices and...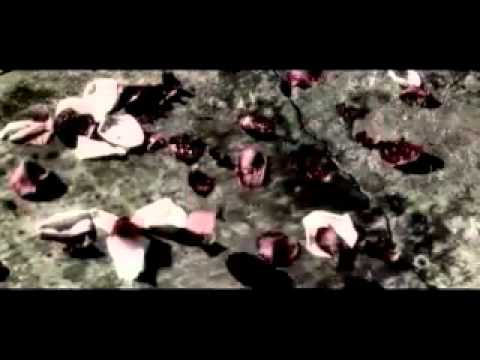 but God, i'm so lonely
thealpacafarmer: I JUST DID A DAYS WORTH OF BLOGGING ON THE WRONG BLOG CAUSE OF THE FUKING TUMBLR APP I CAN'T EVEN CLEAN UP THIS MESS CAUSE MY COMPUTERS BEOKEN FUUUUUUUCK
thealpacafarmer: NOW I REBLOGHED STUFF TO MY OKD PERSOBAL BLOG I DON'T USE ABYMORE PEOPLE THRY KNOW ME ARE ON HERE I FUCKING GIVE UP *SNAPS IPOD IN HALF AND EATS THE SHARDS, BLEEDING EVERYWHERE*
1 tag
Songbird Alpaca Farming Industries: By the way,... →
thealpacafarmer: By the way, I'm okay after putting my cat down. If your pet is ever suffering and starving and slowly suffocating like she was, I would highly recommend it. It wasn't nearly as awful as I thought it would be. (It was still pretty hard though.) I know God's taking care of her, and me. She raised me…
When I was reading John, there was a footnote in my study bible that was linked to Psalm 36:5-7. I went to it, which is weird because I don't normally look at footnotes that often. It says the following:     Your love, LORD, reaches to the heavens, your faithfulness to the skies. Your righteousness is like the highest mountains, your justice is the great deep. O LORD, you preserve both man and...
When I was a kid, I estimated that I would be 17 when Smokey died, so I would never worry about her dying of old age before then. It was calming, to see all those years in between that time. My reasoning was based off of what I had read, that the average lifespan for a cat was about 15 years. I would be 17, and therefore I would be grown up and healthy and strong enough to get through the grief....
1 tag
A few nights ago, i was feeling really anxious and terrible about my future and the decision I'm going to have to make on what kind of life I'm actually going to have. I felt like I totally suck at everything and won't be strong enough to even do anything to change my life. Then I made a list of everyone who's ever believed in me. It was a good idea. 
During my Lordship Study, I realized how much I really need to begin counting the cost of actually going through with this thing. Being a disciple's not easy, especially not now. Handing over my life, being willing to make sure Jesus comes first? That's kind of scary if I really stop and actually think about it. Deciding to become a disciple is the biggest leap of faith I'll take...
5 tags
[[MORE]]I'm pretty stupid for sending/planning to send those letters. Well, one I had to, one I didn't. (And another I don't really have any feelings towards, but that's another story.) But I did need to let go. And I am. But I feel stupid, even though I can feel that God's proud of me. I'm not quite proud of myself yet. And it's gonna be hard now and wow...
5 tags
The Sight of Souls
I reread Paper Towns recently, and saw every word in it differently. It's not about needing to save someone. It's about needing to let them save you. It's about the way people begin to see each other  and not just their ideas of each other. After I read it, I was very confused. It had helped me understand a lot of things, one of the greatest among them being my ignorance. I realize now that I have...
5 tags
Songbird Alpaca Farming Industries: A week ago, I... →
thealpacafarmer: A week ago, I decided I would become a disciple and get baptized. Like truly, from my heart. Get this: (TL;DR?) This past thursday we had one of those Youth groups where worship carried over to singing and praying the entire time, and everyone was crying and laughing together and praying over…
My second Bible study was known as the Word study. In it, I learned about the Bible, and how to really read it and understand what it is. People misunderstand it and use it for all kinds of horrible, but the truth of the matter is simply the Sunday school answer: The Bible is literally God's voice. I knew these things already. I knew the scripture Simara shared too: The thing I really took from...
2 tags
Mustard Seed
I just need a whole lot of faith right now. I'm ready to change my life. I'm scared, but I'm ready to move mountains.  God is the only thing in existence that can wash away the darkest stains, heal the deepest wounds, and purify the blackest of waters. It's a good thing, too, because I'm going to need a lot of work done on my heart in these next few months.  Right...
1 tag
A Promise to the Capstone
Stuck inside the stratosphere On both sides I am alone Clarity of mind escapes me As it's pulled out through the phone Blindness is my solace  It's by the light that I am thrown But my contentment is in the beauty Shall I leave wonders unknown? Caught up at an impasse The weight of failing them makes me groan Under this pressure there is no dignity So I recklessly rush ahead in Largo...
1 tag
thealpacafarmer: God, thank you for loving me at my weakest.
1 tag
Songbird Alpaca Farming Industries: Each one of us... →
thealpacafarmer: Each one of us has an entire universe inside of us. We can never completely know each other, but the more we talk to each other, and listen, and the more open our minds are, the more we can see each other's worlds. They are just so beautiful and unique. That's why I love art- it's the act of…
1 tag
beatles-a-day-in-the-life started following iamunspeechless oh hey the beatles are following me sweet :P 
Scared
I tried reading Maximum Ride again, but as time went on, I felt my anxiety increasing exponentially  It's a very intense series with lots of action, and maybe Max's narrative voice was a little unsettling because Megan's attitude had been so similar, when I knew her. But for some reason, an hour into the book, I knew the feeling had nothing to do with it at all. I closed the book, turned out the...
Knowing and Understanding
One night at church I was showing the pastor's wife drawings from my school notebook. She started asking about how I was doing spiritually, so I briefly told her I was tired, and that I had found a helpful verse the night before. I recited to her Isaiah 41:10 from memory. She said that she found one that she thought I'd like, and told me to look up Zephaniah 3:17. Not having a bible with me, I...
fetus-fun started following iamunspeechless when the fuck did this happen  oh my god what
1 tag
ALRIGHT GUYS
Okay, so I posted some relevant things from the personal blog i'm going to be using less and less. I put them with the date they were written, not posted, so some of them are from before I went on tumblr. If you're confused as to why the voice changes suddenly, remember that. I'm not quite sure when I'm actually going to tell anyone relevant about this yet. For now...
1 tag
omfgsomeonefinally started following iamunspeechless WOW how did you find me already wow amazing hello
3 tags
So tonight God kind of came down into our little youth group and kind of took over and we just prayed and worshiped the whole time. It was pretty much one of the more awesome moments of my life. I'm pretty glad I got to spend it with some of my favorite people. You know who you are. <3 Anyways, God spoke to me, a little bit. He told me that I'm going in the right direction. Finding Him isn't...
3 tags
My Mom's Story. (The Prolouge to My Story.)
Most of the time my interaction with my mom is either curt and ordinary or lengthy arguments that may or may not end up with screaming. Lately though, the car rides to all of the youth group activities I go to  have provided us with time to talk about things. She wants me to talk about things that are on my mind, I can tell. But until tonight I always felt like I couldn't really trust her to...
2 tags
Preemptive Love Letter (My Psalm)
God, there is nothing so beautiful and so absolute and so powerful and so loving as you. Your beauty is everywhere From an eyelash of a baby to the cinders in the remains of a forest fire Even the rings inside the trees sing to you- The flowers call out to you in praise You made humans in your own image Your beautiful image We take that for granted with our makeup and plastic surgery and tight and...
1 tag
1st John 3:20 If our hearts condemn us, we know that God is greater than our hearts, and he knows everything. I have to remember that. I have to remember that. I have to remember that. I have to remember that. I have to remember that. 
2 tags
"Father of Lies"
Satan likes corrupt us and use our own minds against us. The bible sometimes uses the imagery of a lion to describe him, saying that he looks for one to devour. One of the things he likes doing best is whispering devastating lies in the minds of the young, the foolish, and the innocent. He creates the blackest deceptions about our world, our God, and everything in between, he twists our...
1 tag
Why couldn't a gay person ask Jesus about homosexuality? Why did he never seem to bring it up?!?!? It would be helpful at least in THIS century!
1 tag
Did you know
that God loves us and  that  he redefines awesome did you know i think i was born today it is the most amazing feeling ever to breathe for the first time
2 tags
That One God Thing
When some of my friends say they don't believe in God, I hope they know I'm not disagreeing with them. Because I think some of them have seen the wrong face. I don't believe in their paradigm of Him, either. Because I do NOT believe in a God who orchestrates the misery in the world, and who is the hand behind all harmful and violent deed. I do NOT believe in a God whom rewards prayers with the...
1 tag
Our Sunsets
Some people don't watch sunsets because they have other things to do that are seemingly more important. But those of us who do watch the sunsets appreciate them. That's why, when we run into days where the sky is overcast, we cry and shout about our sunsets being gone. Why can't I see it? Why did God hide it from me? Today's the day I needed to see it the most! We forget that the sun is still...
5 tags
Take Me
My spirit is starving All along I've been dying Because I haven't been reaching And I haven't been trying- I've only been running in circles And crying Now I'm so dizzy And my eyes are burning Frozen like this The world's stopped turning And all I can see  Is their blood in my eyes But heroes aren't made  With hearts full of lies I'm realizing now I...
Freedom
(Laura is my mentor) Laura, I'm tired of this Christian thing. No, I'm sick of it. I'm sick and tired of it because of its rules, its impossible limitations. We're ordered to be strait, expected to control who we fall for- and how hard- prompted to ignore our lying" hearts. Maybe I'm a fair-weather Christian, but those are some serious cons, especially at this time in my little selfish...